"The longest journey of my life was a short one..."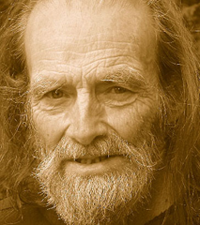 In the middle of May in 1988, late on a rainy Sunday afternoon, my nine-year-old son Jesse disappeared from a hollow near a trail not far from the house on Island Beach where he was born. That afternoon we found only two signs. One was a large, fresh print of a cougar's foot -- just one, pressed into the brown, speckled sand -- on the next beach near a creek. The other was Jesse's orange rubber ball, tennis-size, in the woods, on the trail near where my son-in-law left him while on a walk. The ball on the ground I can still see clearly; throbbing against the wet green, looking so out of place; but whole, globelike, as if orbiting. . .
That's from Tofino's Frank Harper, out of his book
Journeys.
Our comrade
Grant Shilling
introduces Tyee readers to Frank and his stories
here
.
Speaking of books, news comes from John Parsley at
Thomas Dunne Books
in New York: My book
Waiting for the Macaws
, coming out in the U.S. with Thomas Dunne in April as
The Sixth Extinction: Journeys Among The Lost and the Left Behind,
just got a "
starred review
" in Publishers' Weekly, which is apparently a pretty good thing. There's a chapter in the book called Ghost of the Woods, woven around a history of cougars in North America since the Pleistocene. The idea for that chapter began with a
cover story
I wrote for Canadian Geographic.