Slaves Still Waiting To Be Free: 12-27 Million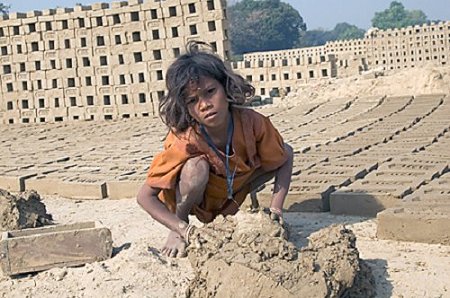 This year being the 200th anniversary of the abolition of the British slave trade, there has been a fair amount of sober reflection on the iniquity of that institution. There's been a fine movie,
Amazing Grace
, and some useful contemplation upon the "original sin" of the American republic. But there's also been a wholly insufficient amount of attention paid to
the persistence of slavery in the world
.
That's what I'm on about in my Chronicles column this week. My argument is twofold.

First, the ritualized demand-and-supply of apologies and regrets arising from historical European enslavement of Africans places an overemphasis on colonialism and racism that tends to overlook important contradictions and exceptions. North Africans captured at least a million Europeans and sold them into slavery between the 16th and 19th centuries. Tens of thousands of Irish people were sold into slavery in the Caribbean by 17th-century British slavers. On Canada's west coast, an "octoroon" colonial governor took pains to eliminate aboriginal slavery. And so on.

Second, if you place an overemphasis on race and colonialism you'll overlook the category of class, where slavery more fundamentally belongs, at the very bottom rung of a hierarchy of wealth and power. If you fail to notice that, you'll fail to pay sufficiently urgent attention to the present. You might completely overlook the fact that today, slavery is big business. It's bigger than it's ever been.
The contemporary global slave trade is worth roughly $32 billion. Today's slaves are routinely children. They are sex slaves in Southeast Asia, field labourers in India and Turkey, textile workers in Bangladesh, and house servants in Chad.
The United Nations estimates that around the world today, between 12 million and 27 million people are slaves.